If I still lived in upstate New York, I'd try to catch one of the three shows
Robin and Linda Williams
have scheduled this weekend. According to one press release I saw, the great dobro player Kevin Maul, a former member of Robin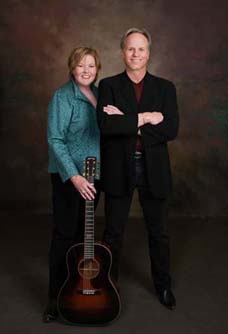 and Linda Williams and Their Fine Group, would be joining them. That will be a special treat.
Kevin's in the Saratoga Springs area, so the shows tonight at the
Golding Park Cafe
in Cobleskill, Saturday for the
Cornell Folk Song Society
in Ithaca and Sunday at the
Kirkland Art Center
in Clinton are relatively close.
I haven't seen Robin and Linda live since Winterhawk, 1998, maybe? It's great to see them live as the venture north from their home in the Shenandoah Valley. Catch 'em if you can.